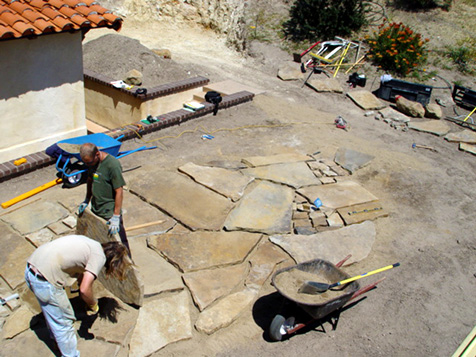 Whether you are renovating an existing landscape or putting the finishing touches on a new project, All Seasons is the answer! All Seasons combines old-world craftsmanship with the latest breakthroughs in horticultural technology in all phases of landscape constructions. Here are some of the construction services that All Seasons offers:
Irrigation & Drainage Systems
Lighting
Plantings
Stone Walls, Patios & Renovation
Ponds & Water Features
Outdoor Kitchens
Outdoor Fireplaces
Irrigation and Drainage
Irrigation and Drainage are often overlooked in landscape construction but are two of the most important aspects of any landscape. Our expert designers are trained in methods of irrigation conservation to reduce water use and ensure that plants receive the optimal amount of water for their growing requirements.
We use the latest irrigation controller technologies that have rain sensors. These sensors detect precipitation and turn off the system when it's raining. Most older landscapes do not have drainage systems. This can cause problems when water pools in areas. These pools may cause damage to structures, plants, and be breading grounds for insects. All of our landscape plans and construction projects take drainage into consideration. We install the proper systems to remove excess water from the property. Alternatively we can create water retention areas where excess water is stored and then used to irrigate the landscape and replenish ground water. These systems utilize downspouts to divert rain water to retention areas. This system is environmentally friendly, keeping water on site and helping to reduce storm water drain pollution.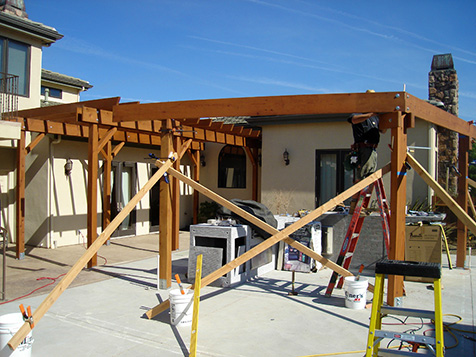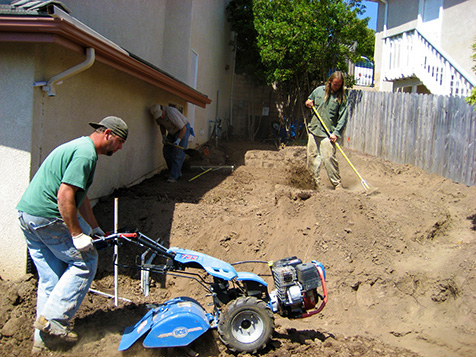 Water Features and Ponds
Water has a natural calming effect. Adding a water feature or pond to any landscape creates a tranquil setting. A water feature can be as simple as a half wine barrel and a pump to a waterfall that looks like its straight out of the Hawaiian Islands. Pond design is limitless. We can create and build a small reflecting pond to a 15-foot deep swimming pond. Adding aquatic plants, fish, and turtles to a pond can create a natural setting in any urban environment.
We look forward to meeting with you and designing the landscape of your dreams!